Contact us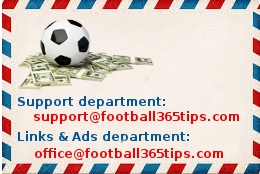 Feel free to contact our Support Department if you don't find an answer to your questions on our F.A.Q. page.
We are available 24 hours 7 days 365 days a year.
In weekdays and holidays our response is slower than in business days.
In case there is a huge amount of e-mails we may answer with delay of few hours. So please, don't send more than one equal message.
Support department: support@football365tips.com
Links & Ads department: office@football365tips.com